We're here to help you find the trash pickup schedule for your neighborhood or city.
If you're trying to make sure that your trash or garbage is picked up and you're not stuck with full trash bins all week, we're here to help.
Schedules are usually consistent however with holidays, bulk pickup, seasonal weather changes, it's a good idea you know the most up to date schedule.
If you find any discrepancies in the trash pickup schedule or holidays, please let us know so we can keep this site as up-to-date as possible.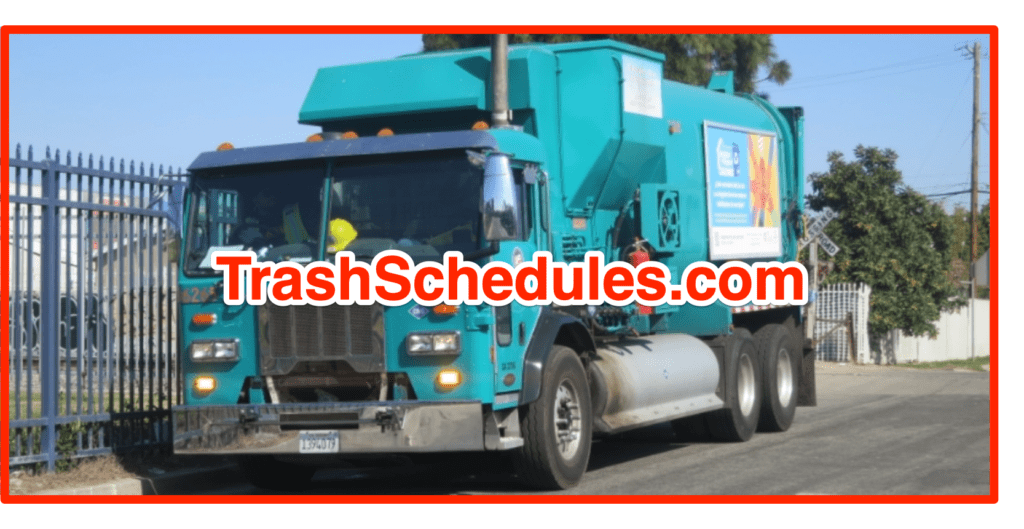 Find The Trash Schedule for Your City…
Popular Cities
Popular Counties
Frequently Asked Questions
Does trash pickup happen on holidays?
Most cities have a different schedule for holiday weeks. If your pickup day falls on a holiday, it's usually picked up the next day. Before to check the city website for your specific pickup schedule.
Trash Pick Up Jobs
The best place to find a trash pick up job is through the city website where you live. Some cities have their on in-house department that manages waste so you would want to apply directly through the cities hiring website. Other cities outsource trash collection to a private company.
You can also look on places like Zip Recruiter or Indeed or call around to the trash companies in your area.
Holidays that MIGHT impact your trash schedule
Here are some of the most common holidays that impact your trash schedule. If it's getting close to one of these dates it's a good idea to look up the collection schedule for your city as it might moved.
Monday, January 2, 2023 New Year's Day
Monday, January 16, 2023 Martin Luther King Jr.
Monday, February 20, 2023 Presidents Day
Monday, March 27, 2023 Cesar Chavez Day
Monday, May 29, 2023 Memorial Day
Tuesday, July 4, 2023 Independence Day
Monday, September 4, 2023 Labor Day
Monday, October 9, 2023 Columbus Day
Friday, November 10, 2023 Veterans Day
Thursday, November 23, 2023 Thanksgiving Day
Friday, November 23, 2023 Day after Thanksgiving
Monday, December 25, 2023 Christmas Day
Want to be notified of schedule changes and upcoming holidays? (So you don't forget to put your bins out)
We miss anything?
Did we miss anything? We do our best to keep this site up-to-date but if we missed something please let us know in the comments.
Or if you have any questions about your trash or garbage schedule please post them in the comments.
Thanks!