Find your Columbus Trash Schedule for 2023 including holidays, recycling, and bulk pickup. There may be changes to your normal collection schedule due to holidays, weather, or roadwork.
Columbus is in the state of Ohio with Pittsburgh to the east, Westerville to the north, and Dayton to the west and Grove City to the southwest.
If there's a change to your trash collection schedule, there may also be a change to the street sweeping schedule so verify that too.
Columbus Trash Pickup Schedule 2023
The easiest and fastest way to find the Columbus trash pickup schedule for your address is to enter your address into the city website.
Here's the link…
https://www.columbus.gov/publicservice/refuse-collection/Collection-Day-and-Color-Calendar/
Rotating Holiday Trash Schedule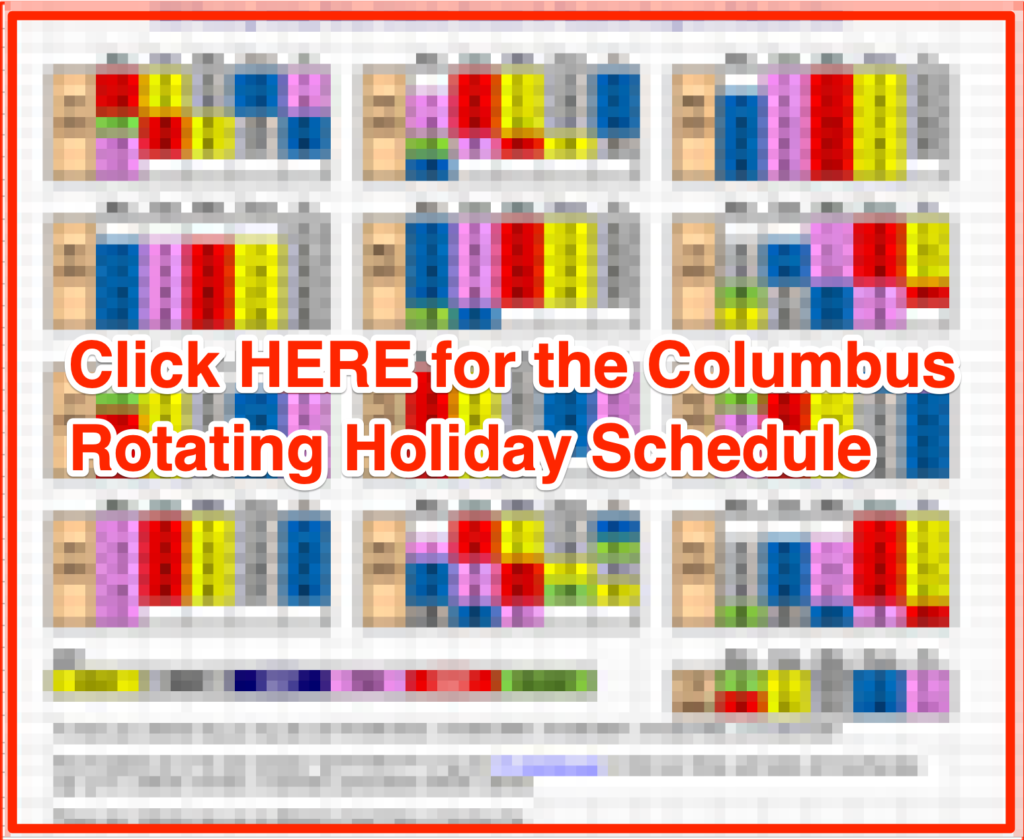 Recycling and Yard Waste Calendar
Use the calendar below for the Columbus recycling schedule. Recycling and yard waste pickup happens every other week.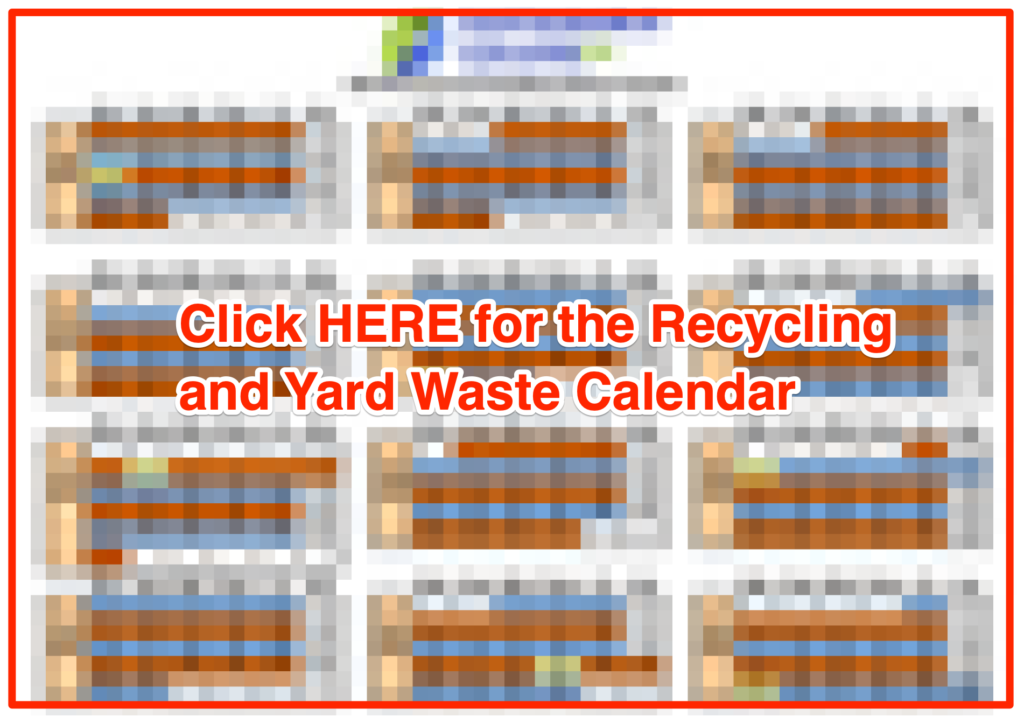 Bulk Pickup Columbus, Ohio

For residents of Columbus, OH bulk pickup is not done on a regular schedule, you must request a bulk pickup through the city.
The easiest way is to call 311 or 614-645-3111 or visit https://www.columbus.gov/311/
If you have large items that do not fit in your trash can (like furniture, carpet, appliance, mattresses, etc) you'll need to call to request a bulk pickup.
The city also recommends that you donate any items that are in good condition to a friend or charitable organization.
Bulk item pickup is free for residents so please use it responsibly.
Instructions for the Day of Your Bulk Collection
Once you've scheduled your bulk pickup now you need to wait until the day you were given.
If trash is regularly picked up at the curb in front of your home then place the bulky items near your trash cans but away from any obstructions.
If your rash is picked up in an alley, please the bulk items at the edge of your property.
If you're disposing of carpet, roll it up into 4 ft long by 2ft diameter and tie it with a rope.
Leave furniture assembled and tape any glass or mirrors.
Unacceptable Bulk Pickup Item
The city provides the following items as UNACCEPTABLE for bulk pickup. You'll need to call a private company to dispose of these items
Hazardous material… anything that's flammable or explosive.
Auto parts and tires
Dirt or building materials
Refrigerated appliances like refrigerators, freezers, dehumidifiers, heat pumps, water coolers,
Furnaces, Pianos, Spas Hot tubs and pool tables.
Old Vehicles.
To find details on bulk trash pickup you can contact the city with info provided below:
Department of Public Service
111 N. Front Street
Columbus, OH 43215
Office :  (614) 645-3111
Fax :  (614) 645-7805
Columbus, OH Twitter Updates
Follow @ColumbusDPS for updates to the trash and recycling schedules in Columbus
#CantStopCbus Many thanks to our dedicated employees who continue delivering essential services to Columbus residents. One of our illegal dumping crews was hard at work yesterday to help keep our neighborhoods clean #columbus #refuse #clean pic.twitter.com/5LNVQaRcJa

— Columbus Dept. of Public Service (@ColumbusDPS) March 26, 2020
Frequently Asked Questions
When is my trash day in Columbus Ohio?
To find your trash day, enter your address on the city website and will tell you your collection day.
How do I schedule a bulk pickup?
Call 311 or 614-645-3111 or visit https://www.columbus.gov/311/
When is recycling day?
Download this calendar to find your recycling day.
Did we miss anything?
We do our best to keep this site up-to-date but if we missed something please let us know in the comments.
Or if you have any questions about your trash schedule please post them in the comments.
Thanks!
Zip Codes
43085 43201 43202 43203 43204 43205 43206 43207 43209 43210 43211 43212 43213 43214 43215 43216 43217 43218 43219 43220 43221 43222 43223 43224 43226 43227 43228 43229 43230 43231 43232 43234 43235 43236 43240 43251 43260 43266 43268 43270 43271 43272 43279 43287 43291 43299 43265