Find your Portland trash schedule for 2023 including holidays, recycling, and bulk pickup.
The City of Portland is in the state of Oregon with Vancouver WA to the north, Beaverton and Hillsboro to the west, Camas to the northeast, Gresham to the east, and Lake Oswego to the south.
If there's a change to your trash collection schedule, there may also be a change to the street sweeping schedule so verify that too.
Portland Trash Pickup Schedule 2023
The fastest and easiest way to find the trash collection schedule is by entering your address on the city website below:
https://www.portland.gov/bps/garbage-recycling/garbage-day-reminders
Holiday Trash Schedule
Portland garbage schedule as well as recycling are collected on all holidays except:
Christmas Day
New Year's Day
If your regular collection day falls on or after Christmas or New Year's Day, collection will be one day later that week with Friday customers being serviced on Saturday.
Bulk Trash Collection Schedule
Here are some options for bulk item pickup.
Set out an extra garbage can or bag on your collection day for a $5 fee. Extra can must be 32 gallons or smaller and weigh 55 pounds or less.
Items that are too big for your garbage container (such as appliances or furniture) can be picked up for an extra charge. Find your garbage and recycling company and call them a week in advance for a cost estimate.
Renters: Talk to the landlord or property manager about setting out large or bulky items or extra garbage for collection. There is a fee for these services.
Apartment residents can alert the property manager to the need for an additional pickup if there is excess garbage and recycling.
Trash Collection Map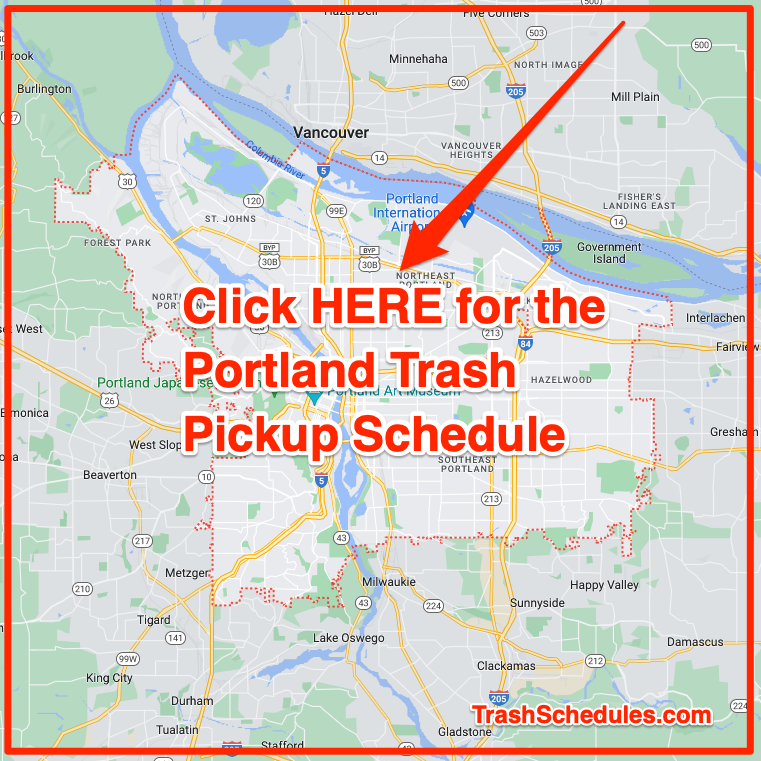 Recycling Schedule
To find your recycling schedule visit: https://www.portland.gov/bps/garbage-recycling/home-recycling/garbage-day-reminders
Your pickup schedule has been assigned to a company but the rates are set by the city. Recycling is typically picked up on the same day as garbage pickup but click the link above to confirm.
Portland Twitter Updates
Follow @PortlandGov for updates to the trash and recycling schedules in your area.
Wondering what you can do about the trash you see along the highway in Portland? You can contact the City at https://t.co/seooFr9RQ8 (and select the campsite report icon) or call 311 to create a work assignment for a crew to assist. pic.twitter.com/dhS6QxyWoB

— City of Portland, OR (@PortlandGov) October 12, 2021
City of Portland Garbage and Recycling Hotline
Email: [email protected]
Phone: 503-823-7202
Did we miss anything?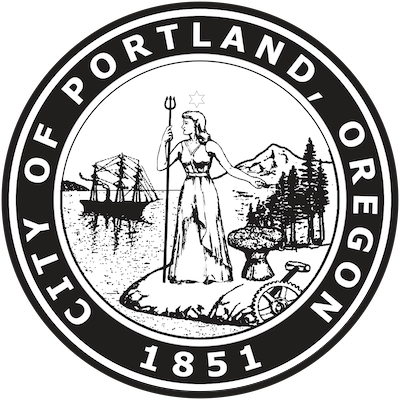 We do our best to keep this site up-to-date but if we missed something please let us know in the comments.
Or if you have any questions about your trash or garbage schedule please post them in the comments.
Thanks!